Join Our Team
Our team takes great pride in providing positive and memorable mountain resort experiences that inspire guests to return again and again. And, those guests consistently rank Cranmore as having some of the most helpful, friendly, knowledgeable, and customer-oriented employees in the resort industry. We are always seeking energetic, friendly new faces and bright personalities to join our amazing team in both summer and winter!
Our Cranmore team members are:
FUN
After all, we are in the fun business.
WELCOMING
We are friendly and love to help.
FAMILY
You become part of something very special here.
ENERGIZED
Enjoy the ride because we love what we do.
CONFIDENT
We are the fastest growing ski resort, and that is no accident.
As a company, our core values are:

OBSESSED WITH SAFETY
We focus on safety for guests and our team by continually educating, training, implementing improvements and heightening awareness.
RELENTLESSLY IMPROVING GUEST EXPERIENCES
We invest in new, innovative products and services while consistently striving to improve friendly, helpful and outstanding service.
FOSTERING PEOPLE RELATIONSHIPS
We treat others with respect and honesty. Our leadership reinforces teamwork by encouraging open communication and a unified and supportive environment.
DEDICATED TO OUR COMMUNITY
We love our community and are a leader in the Mt. Washington Valley through our volunteerism. Our mission is to help the people around us to the fullest extent possible, because it is simply the right thing to do.
INTENSE PASSION FOR BEAUTY
We always strive to use compatible architectural design that harmonizes with nature and our New England heritage.
SUSTAINABLE PROFIT AND GROWTH
We are passionate about creating awareness of how each individual's role contributes to our financial stability and how outstanding service affects growth; the importance of timeliness, and valuing our resources.
Employee Services
Are you ready to work in this exciting & fun industry? Cranmore is proud to offer competitive pay and a comprehensive benefits package for full time, year-round employees. For more info on career opportunities, inquire with Employee Services by email or by phone at (603) 356-1115.
We've moved! Employee Services has moved to a new offsite location, located at 2936 White Mountain Hwy, North Conway, NH (Stan and Dan's plaza.)

Note: Food and beverage services at Cranmore are hosted by Sodexo Live. To apply for food & beverage, email [email protected] or call (603) 356-5544 ext. 5239.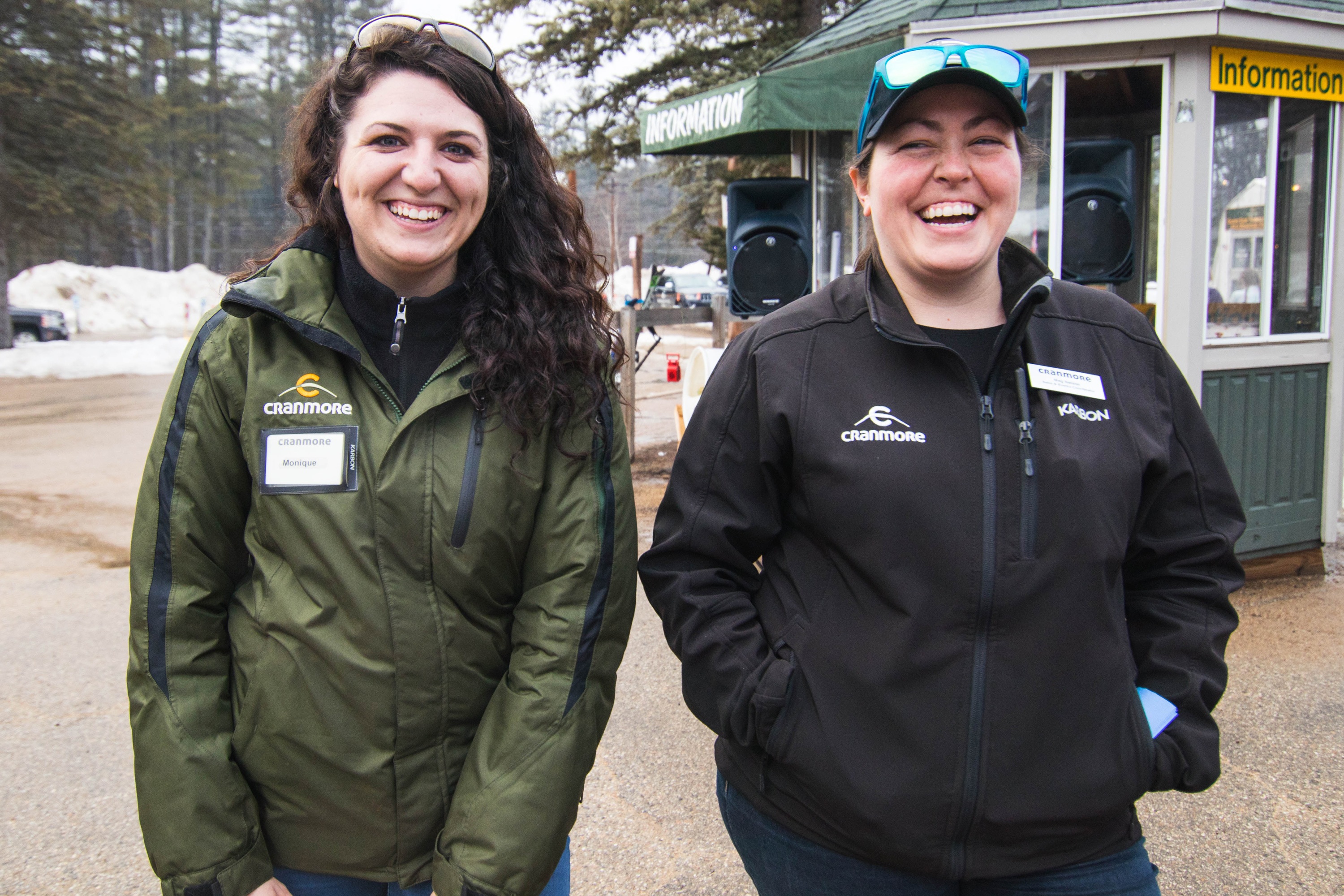 Perks & Privileges Winter 2023
Employee perks & privileges subject to change each season.
All Current Employees:
Ski Passes for Employee + (Dependents OR 1 Guest)
30% off Food & Beverage except during peak hours (11am–2pm)
20% full-time/ 10% part-time off purchases at on-site retail
Free Equipment Rentals for employee, 50% discount for dependent/buddy pass holders ( Sunday–Friday non-holiday based on availability)
25% off Group Lessons Monday–Friday
3 complimentary Learn to Ski/Ride Lessons - dates TBA
15% off at Gorham Bike and Ski's North Conway location
20% off at IME for full-time employees
20% off at Synergy Sportswear
TEMP: 1 lift Ticket per shift worked (no ski passes)
Second Year: Add 4 comp. tickets, 20% off Seasonal Programs (w/30 day commitment)
Third Year: Add 6 comp. tickets
Fourth Year: Add 8 comp. tickets
Fifth Year: Add 10 comp. tickets
* Season Passes: Employee may transfer their pass to another individual if it is not required to preform their job. Departments that require a season pass: SnowSports, Race, Patrol, Terrain Park.
**Dependents: Spouse and dependent children age 21 and under
*** Comp Tickets: May be used for the Tubing Park Friday and Sunday only, based on availability. Must call ahead for reservation.
**** Comp Ticket Trade: Must be done through Employee Services prior to claiming Comp Tickets for the season.
4 Comps = 1 Junior or Senior Season Pass, 10 Comps = 1 Young Adult OR Adult Season Pass